Recipes
30% off these select wines and shipping included if you purchase 12+ bottles
Chicken in a Pot
From Mom of the Century Niki Gleason
Serves 4
6 celery stalks
6 carrots
1 onion
2 cloves garlic
Handful Italian parsley
4 bone-in & skin on chicken breasts (you can use boneless and/or skinless as well but we find this combo provides the best flavor. You can also add or swap out thighs and drumsticks if you prefer)
8 small yukon gold potatoes
2 cups of chicken broth (as needed)
3 tbsp all-purpose flour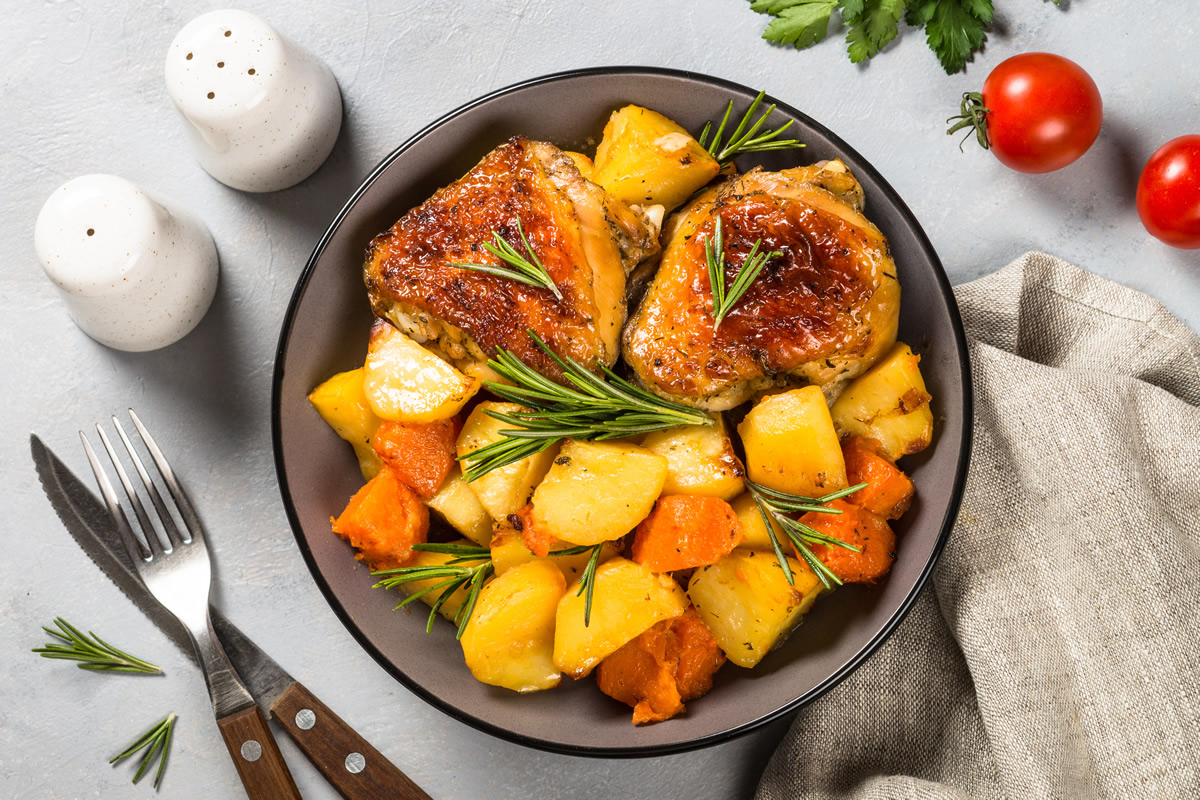 Finely chop: 2 of the celery stalks, 2 carrots, ½ the onion, all the garlic, and all the parsley. In a large pan (we recommend an electric fry pan, but a heavy skillet on the stove works fine), saute all the vegetables in olive oil on medium.
When veggies are tender, push to the sides of the pan, add a touch more olive oil and add the chicken to brown, typically 4-5 minutes per side. Once chicken is browned, turn the pan to simmer.
While chicken is simmering, chop the remaining celery, carrots, onion and the potatoes into bite size or just larger pieces. If things are looking too dry, feel free to add a touch more olive oil, or alternatively, add chicken broth in ¼ cup increments to create some steam and jus in the pan.
Simmer until chicken is nearly tender, then add the vegetables (additional celery, carrots, onion and potato). Again, additional oil or broth in sparing amount can be used here.
When chicken and vegetables are tender and cooked through, remove to platter.
Use the pan drippings and sizzlins to make a gravy. Add 3 tablespoons of flour dissolved in ½ cup of water or chicken broth.
Scrape the bottom of the pan and stir, let it come just to a boil then simmer to thicken, about 1-2 minutes.
Serve warm with gravy on the side and a sprig of rosemary or thyme on top for some added décor!
Pair with:
Recipe Pairing: Chicken in a Pot
---
Green Goddess Dressing
From Chef Peter Cham
265 g yogurt (1 1/8 cups)

60 g basil (about 2/3 cups)
15 g tarragon (1/4 cup)
2 garlic cloves
15 g chives (1/4 cup)
75 g lemon juice (1/3 cup)
20 g fish sauce (4 teaspoons)
15 g cilantro (1/4 cup)
1 ½ teaspoons salt
450 g canola of grapeseed oil ( 2 ¼ cups)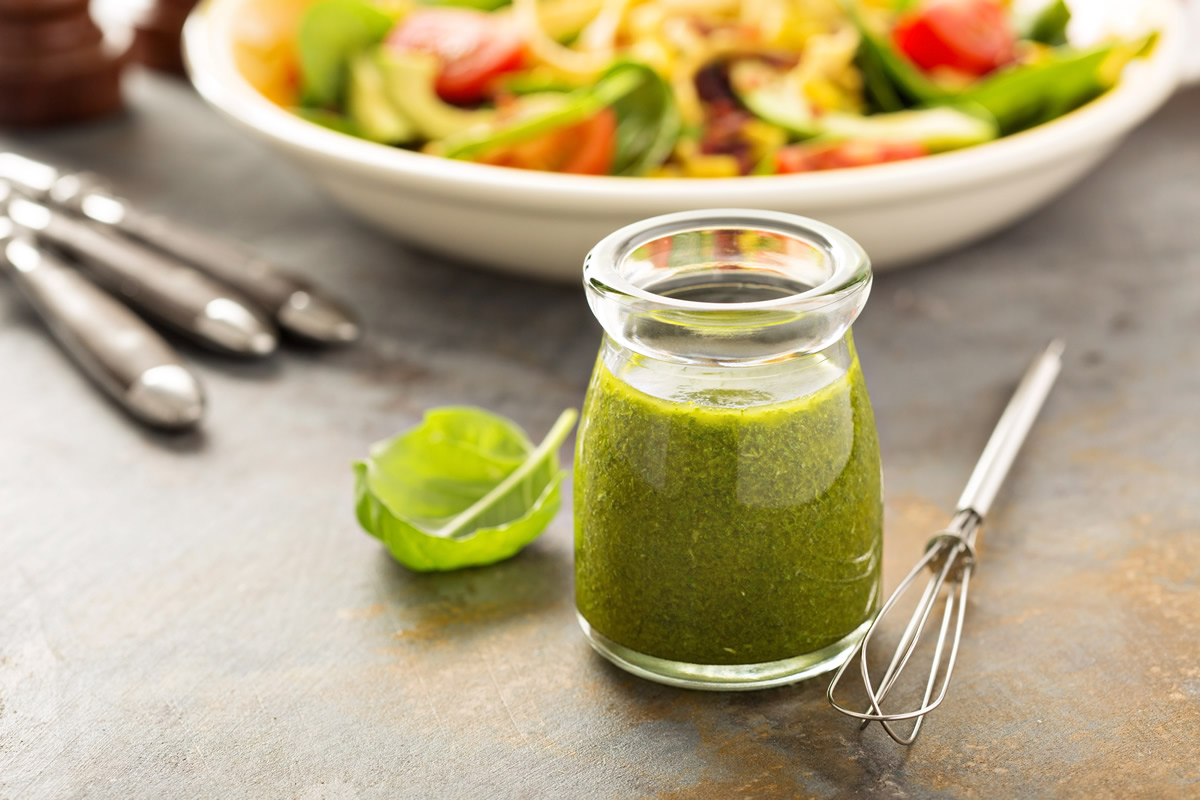 While sometimes overlooked, we find that homemade dressings and marinades can make the world of difference in a dish. Green Goddess dressing is the perfect expression of spring, fantastic not just on salads, but with spring vegetables (think squash, zucchini, green beans and sweet peas), grilled trout, roasted salmon, and more! We highly recommend using fresh versions of the below ingredients rather than dried, and you can always make a bigger batch and use it throughout the week on various items. Enjoy!
Place all ingredients, except for the oil, into a blender and blend on medium-high speed.
Slowly pour oil into the mixture with the blender running, to emulsify the dressing.
Pair with:
Recipe Pairing: Green Goddess Dressing
---

Mediterranean Grilled Lamb Chops
From Winemaker Karen Steinwachs
This will take a little pre-planning, because the longer you marinade the chops, the better.
Serves 8
3 – 4 pounds bone-in lamp chops (get 2 chops per person)
2 medium onions, peeled and quartered
2 cloves garlic, peeled (add more if you love garlic!)
2 cups plain full-fat yogurt
¼ cup lemon juice
1 TB Herbes de Provence (try our Buttonwood version). You can add other herbs as you please – more rosemary, thyme, etc.
1 TB salt, or to taste
1 ½ tsp black pepper
¼ cup olive oil (you can use vegetable oil if you prefer)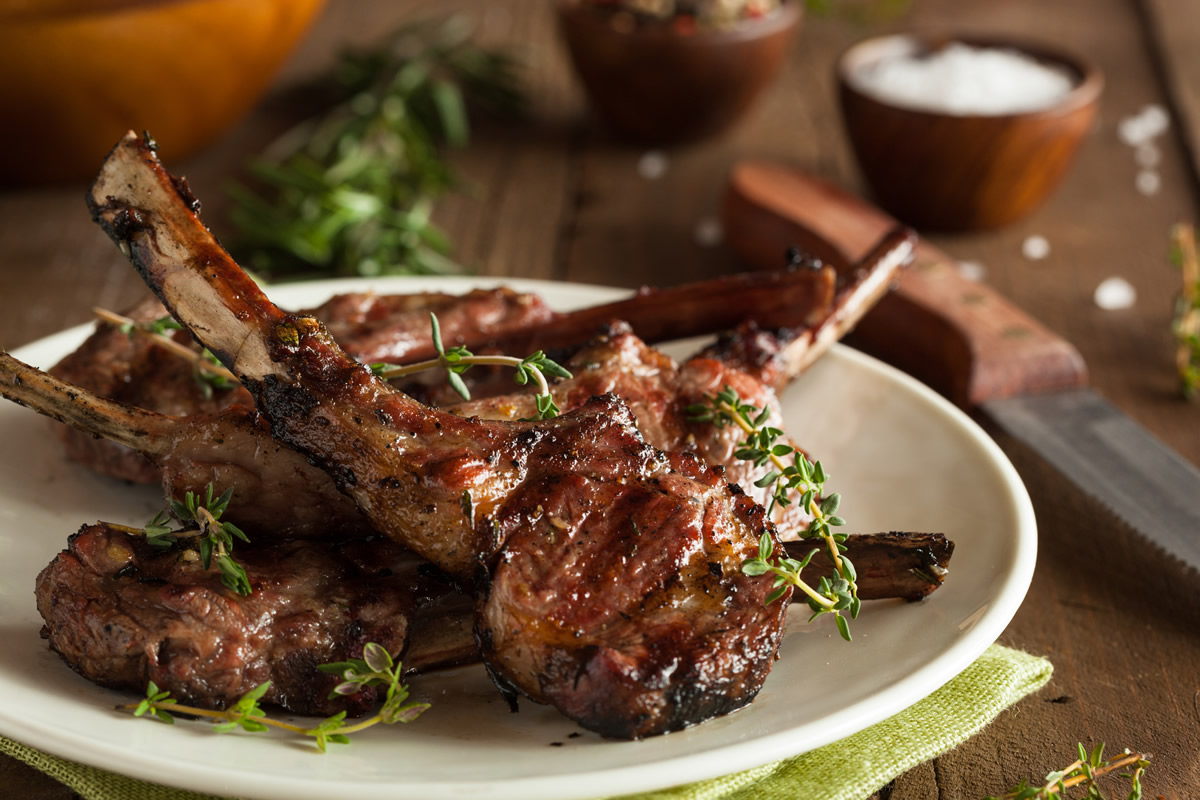 Put the onions, garlic and lemon juice into a food processor or blender and pulse until pureed.
In a mixing bowl, combine the yogurt, spices and the oil and then mix in the onion/garlic/juice. Mix until well combined.
Place chops into a baking dish or large plastic food storage bag and add the marinade. Ensure that both sides of the chops are coated. All of the lamb should be covered. If in a baking dish, cover with foil.
Refrigerate for at least 4 hours, but overnight is best!
About an hour before you're ready to grill, bring the chops out of the refrigerator and allow to come to room temperature.
Light that grill!
Grill the lamb chops on direct heat for 4 minutes per side for medium-rare. If you like a bit more well-done, reduce the flame and cook about 2-3 minutes more per side.
Remove from heat, place on a platter or pan and cover with foil and allow to rest for about 10 minutes.
Pair with:
Recipe Pairing: Mediterranean Grilled Lamb Chops