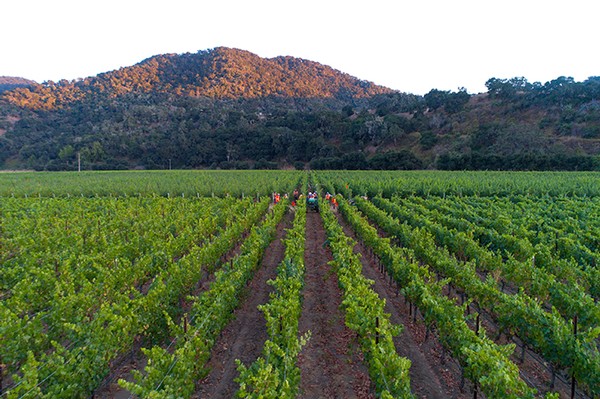 FALL 2023
Wine Club Release
MARK YOUR CALENDARS:
LAST DATE
to make changes

Your Card is Charged and Wines are Ready for PICKUP Members

Wines Ship for SHIPPING Members
To make changes to your wine selection, please click the link below:
FALL 2023 Club Selection
If you choose not to customize your shipment, we will send you a curated selection of our wines, featuring the below new releases:
2022 VIOGNIER

The 2022 Viognier starts with spiced peach and apricot, cream with lemon zest, and baked pears. It continues with loquat, meyer lemon, and honeycomb. Elegant and fresh with a vein of ocean mineral, this is a very balanced and soulfull white wine.

2020 BARBARENO

94% Syrah, 6% Petite Sirah

The Barbareno is exotic, dark, and powerful. It has depth, containing dark fruits, crushed lavender and earth. It is both energetic and suave, leading with sweetness, ripe blackberries, mountain blueberry, violet and cacao, followed by berry compote, mint and cigar tobacco. The tannins are very dense and fine, binding the fruit to your palate, creating a very pleasant and persistent finish.

2022 AVA LU

44% Grenache, 25% Graciano, 22% Syrah, 9% Petite Sirah

Representing the elegant and tense side of the properties, this is the winemaking teams favorite version of the Ava Lu to date. It is bright and expressive; fleshy red fruits, crushed violets, and blackberries make it immediately attractive. Mid weight and ready to drink, this wine carries pure, hydrated fruits. Black raspberry, red currant, and cherry fill out the palate.

2021 ROUSSANNE

This wine is beautiful and balanced. Where sometimes Roussanne can be one dimensional and rely too much on texture, this wine has it all. It is layered with ripe peach, apricot, fresh hazelnut, and chamomile. The palate is very soft and elegant, but also rich and luxurious. Candied lemon, poached pear, cream pastry, and honeycomb flesh this beauty out. It is punctuated with elevating freshness and finishes with a lingering sense of flowers and sunshine.