2017 Escondrijo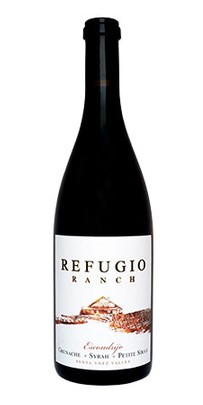 94 points - Wine Enthusiast
93 points - Vinous
Capturing beautifully the depth of blends, this layered offering of Escondrijo (50% Grenache, 43% Syrah, 7% Petite Sirah) provides black raspberry, blueberry, dried strawberry, and fig paste coupled with more savory notes of hoisin, cracked pepper, and charcuterie, with lovely notes of violet, hibiscus, and baking spices mingling throughout. The wine is powerful with restraint, has a beautifully balanced mouthfeel with sweet tannins and a solid backbone of structure.
Aged in concrete and a combination of large format (400L, 300L puncheons) and small format barrels (228L) with 100% French oak, roughly 25% new.
Technical Information:
Soil Types:
Linne Clay Loam - this whitish gray soil contains limestone pieces beginning 18"-24" below the surface. The presence of limestone captures and preserves the freshness in this wine, and being a heavier soil lends itself to a rounder mouthfeel.
Santa Lucia Clay Loam - This soil lends itself to brighter, floral aromatics and lower pH. Being a heavier soil it also lends itself to a rounder mouthfeel.
Harvest Dates: Multiple passes between Sep. 14th and Oct. 23rd
Alcohol: 15.27%
pH: 3.86
TA: 5.1 g/L
Bottled: March 25th, 2019
Cases Produced: 369