4th of July BBQ 2022 - General Ticket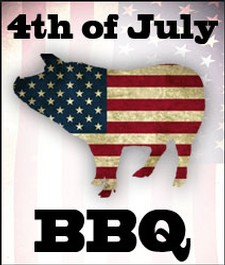 It's that time of year again!
Celebrate your patriotism in style with the annual 4th of July Refugio Ranch BBQ brought to you by Valley Piggery. Spend a casual, fun afternoon with great friends, live music from Chris Beland, cornhole, kickin' wine specials, and lots of delicious eats.
MONDAY, JULY 4TH 2022
3PM
@
THE REFUGIO RANCH VINEYARDS TASTING ROOM
Tasting Room will be open for regular tasting service 11a-2:30p.
*** MENU ***
TICKET INCLUDES ONE GLASS OF WINE
WHOLE ROASTED PIG
Valley Piggery Berkshire Pig, slow-roasted over red oak and grapevine embers
SERVED WITH
Stone Fruit Caprese
Toybox tomato, fresh mozzarella, basil, frisée, saba
Fingerling Potato Salad
Garlic aioli, pickled mustard seeds, scallions, onion ash
Bean & Chickpea Salad
Apple cider vinegar, red onion, chervil
Grilled Street Corn
chipotle aioli, cotija cheese, cilantro, grilled limes
Bread Rolls and Cheddar Corn Bread
whipped butter, spiced honey