4th of July BBQ 2023 - Non-Drinker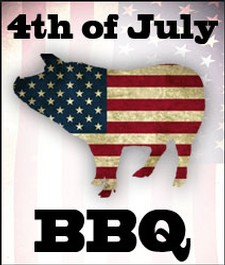 It's that time of year again!
Celebrate your patriotism in style with the annual 4th of July Refugio Ranch BBQ brought to you by Valley Piggery. Spend a casual, fun afternoon with great friends, live music from Do No Harm, cornhole, kickin' wine specials, and lots of delicious eats.
TUESDAY, JULY 4TH 2022
11:30am - 2:30pm
@
THE REFUGIO RANCH VINEYARDS TASTING ROOM

*** MENU ***
TICKET INCLUDES ONE GLASS OF WINE
WHOLE ROASTED PIG
Valley Piggery Heritage-Breed Pig, slow-roasted over red oak and grapevine embers
Valley Piggery Pork Rub, Bread n' Butter Pickles

SERVED WITH
Vaquero Beans
Lompoc Pinquito + Christmas Lima Beans, Roasted Tomato, Caramelized Onion, Brown Sugar, Bourbon

French Country Potato Salad
Fingerling Potatoes, Crème Fraîche, Dijon, Celery, Tarragon, Dill
Little Gems Lettuces
Tomato, Corn, Cucumber, Tarragon-Buttermilk Dressing
Sliced Watermelon
Cinnamon, Lime, Agave
Cornbread
Spiced Honey Butter